| | |
| --- | --- |
| Jayce's Filthy Dirty LapDance (2 Vids Package!) | |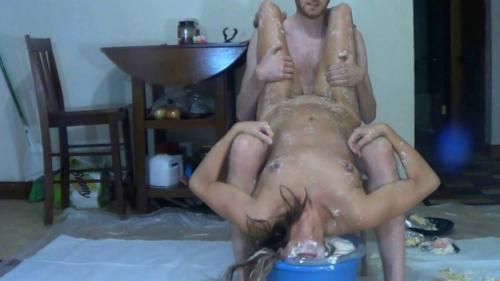 Starring the following model:
"Partly P.O.V. striptease on lap, very graphic, with pre&post interview ;)"
| | |
| --- | --- |
| File count: | 2 |
| Total size: | 543.64 MB |
| Total runtime: | 20 mins, 24 secs |
| Date added: | 11/11/16 |
| Reviews: | 4 |
| Views: | 32558 |
| Scene ID: | 5176 |

$12.99



Pre-Interview: Jayce clothed talking about how excited she is about the video and her inspiration behind the video. She talks about how she's never done a WAM lap dance before so she's a little nervous but very excited.

Jayce does her dirtiest video yet! Not just messy, folks ;) First she does P.O.V. setting up music and stripping off her hot pink tank top and super short shorts while dancing to the music and then she crawls toward her subject, handing him real bakery pies, and he proceeds to pie her in the face. She gets up and dances some more, then puts another bakery pie in his lap and grinds sensually into the pie with extreme close-ups of the grinding bottomless, of course ;) Then Jayce gets in the floor with his favorite bakery pie, apple, and she sits on it naked and grinds on it, rubbing it into her sexy ass and pussy and begins to play with herself but stops herself before she gets off, teasing her man. She grinds more on him, still bottomless, then tell him to turn around so she can put the camera on a tripod so you can get a different perspective watching both of them. So now on the tripod you can see her grinding on him totally nude, rubbing her breasts in his face, then she wraps her legs around his neck to hold on. Then she leans back and dunks her head into a huge bucket of white batter a few times, completely coating her face and hair with the white stuff. Then she gets in front of him on all fours and dunks her head repeatedly while doggy-style shaking her cute booty for him seductively. Finally she asks him to completely cover her with the entire bucket of batter and she continues to play with herself once again and asks him to pie sandwich her face while she gets off.

Post-Interview: Jayce talking about how much fun she had, showing off the mess all over the room and all over her and how her subject is taking a cold shower ;)
Reviews:
"Jayce seems to have a bit of a talent for this."
delete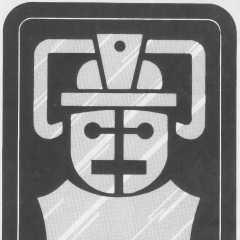 Damn! What to say about this, whether you like this film or not really depends on your tolerance for the Pov gimmick personally I like it. And I especially like it here. Jayce seems to have a bit of a talent for this having already hit a home run with here film Bondage some time ago now she up's the anti with Lap Dance make no mistake. The one complaint I might have is that it only lasts for the first half before the perspective shifts to a more traditional third person angle but really that's a nit-pick there were logistical reasons for that and it's still sexy as hell. Over all this one comes highly recommended.
"must have"
delete my favorite Jayce vid so far. she is at the top of her game here folks. very sexy and she sure knows how to take a pie. any first pie hit fans like myself will enjoy this one. the lap dance is like nothing scene here on umd. anyone who watches the film will see a great pov lap dance with pies head dunks and more. this scene is a must have no question
"POV LAP DANCE!"
delete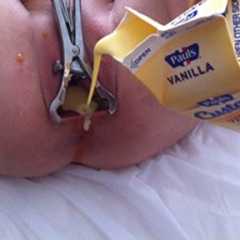 This is a one of a kind video! POV style lap dance by Jayce with mess, what more could you ask for.
I believe Jayce will start a new messy lap dance sensation that will take the UMD by storm.
Anyone considering opening a messy lap dance bar you have my vote.
Great quality and very well executed. 10/10 Jayce. Great Job!
"Most Sensual Video that the UMD has ever hosted!"
delete This video is the hottest sensual video that I have ever seen on UMD. The lap dance and the pies and batter were beyond expectations! Her body is so perfect and so sensual covered in pie and batter. I have can not believe that her "guy" could just sit there and take in all of that sex! I could haven't done that. She owns it "Sex Kitten of WAM." God what a performance.
.