| | |
| --- | --- |
| Jayce Cosplay-Strawberry Shortcake Is Filthy! | |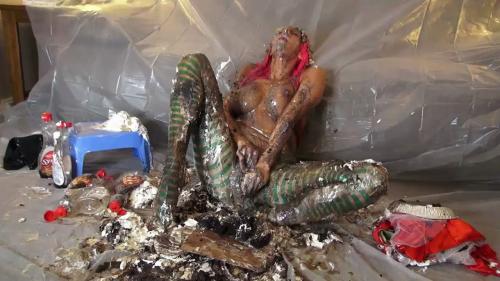 Starring the following model:
"Jayce wasnt invited to the costume party so, she messes!"
Jayce is in her sexiest strawberry shortcake costume and is SO Sad she wasnt invited to the party. so she decides to take all the treats and get completely messy for you! She knows how much you love her dressed up in her stockings and cosplay, her filling her stockings, sitting on cakes, pies, she knows you love seeing her nude body, pouring syrup all over herself and seeing her get nasty with her feet and making sure to get herself off for you, so that is Exactly what she does ;) hose with no underwear filling, syrup covering, pie sitting, cake sitting, ass pies, playing until she cums and cums, just for you...she makes it into a show of your favorite things...to tease you for not inviting her. she pays close attention to her hose covered feet getting dirty too, of course. Her huge tits getting covered and breathing harder and harder everytime she gets messier and almost cums before she slides her hands down her filled pantyhose to get herself off. mmmmmm it is Soooo Good. she makes sure to tell you that You are gonna clean her mess up and then suck the mess off her toes while she wiggles her messy feet in your face ;) Ariel decides she wants to suck Jayce's toes at the end! yummmmy!
| | |
| --- | --- |
| File count: | 1 |
| Total size: | 405.43 MB |
| Total runtime: | 20 mins, 35 secs |
| Date added: | 9/26/16 |
| Views: | 4759 |
| Scene ID: | 16963 |

$7.50




Report
More scenes
Tell others about this scene:
* Promo refers only to
Jayce Lane's House of Mess
's download scenes. The lowest-priced item(s) in your cart from this producer will be made free once you have the required number of items in your cart.