"Jayce is a bathing beauty even in batter!"
delete I couldn't help but fall in lust w/ Jayce. Since facials and submerging/emerging are my thing, I was very much satisfied with this video; she put her head under more times than the one where she was in green slime! Also there wasn't any nudity or masturbation, but it didn't matter to me because this was still an incredibly sexy video for Wam's sake. Jayce is quite the bathing beauty, even if this bath had a more opaque and colorful liquid! As was that green slime video, I'm very aroused by how she stays under for longer than a 2nd. My one minor complaint would be the "home video" filming of it; Jilly didn't capture all the times Jayce emerged, but since she did it a lot I'm fine with it. In conclusion, this is an enjoyable video for you slime/gunge fans.
"Jayce's psychedelic dream"
delete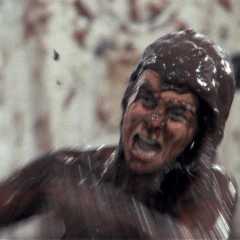 Jayce and Jilly just keep getting better. Jayce bathes in a psychedelic swirl of batter. She was born to do this and wastes no time getting comfortable in the batter. Finally she decides to go under and when she comes up looks like a very sexy monster. Trust me this is one creature you would just want to get close too :-) Her reaction is genuine and you see she really loves it. The scene is very well shot and we get to see all the action up close. The only way it could get better is if you could be in there with her. This video is a must have.
"A flawless work of perfection."
delete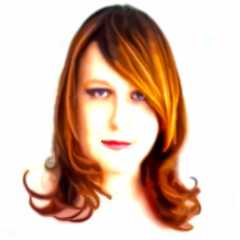 There is one big downside to customs; the worry. This is meant to be your dream scenario being played out in front of your eyes but it's one being interpreted by others. A HUGE amount could go wrong, especially in a project of this magnitude--the batter was too thin or less than plentiful, or on the other end of the scale, too thick to sink into, the camera didn't pick up the key moments at the right time, the dress was a centimetre too long, the pantyhose one denier too sheer (yes, I'm really that anal!)--so I consigned myself to the pit of pessimism and convinced myself that the glorious vision my mind's eye was playing over and over was little more than a pipe dream...

But then, this is Jayce and Jilly we're talking about. And they appear to be psychic.

What we have here before you all is EXACTLY--I'm not kidding in the slightest--what I'd had in my head for months, right down to the tiniest details. The gunge is incredible, so thick and smooth and in my two favourite colours (I hadn't been able to choose between the two and Jayce assured me that green was easier, so I went with that--lo and behold she surprises me with both! That kind of extra thought you really can't put a price on), the coverage is beyond any measurement of awesomeness, the dress is stunning and my God her legs are something else! Even the acting is excellent--seriously, just give those two a brief plot outline and you're good to go!

I cannot tell you how ecstatic I am with this amazing work of WAM art and how grateful I am to both Jilly and Jayce for tirelessly striving (to the detriment of their sanity) to make my messy dreams come alive.

Trust them. They are the One.