"The Naughty list is filling up like Jayce's pants"
delete Pros:

The scene is nice and long so you get good value for money Jayce looks good as always. If you're a fan of pies or panty filling this is for you.

Jayce masturbates with her panties off which is incredibly hot. There is some head dunking for fans of that.

Cons: Given the title might have been nice to have some sort of Christmas theme.

Would have been nice to see Jayce's boobs. Overall, this video is very hot and Jayce continues to impress with he videos. A must for any pie fan!
"Jayce really takes the pie"
delete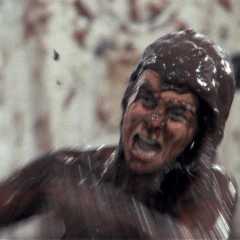 Jayce keeps getting better with every new clip. This is Jayce at her most naughty and very playful. She was born to be messy and she loves pieing herself all over and pie sitting. After seeing her in the pie I forgot that there was still slime to come and it is glorious. Jayce does the head dunking in it that she's great at then dumps it all over her body. She loves the feeling of the slime and pie all over her body that she has to have an intamate moment with herself :-) I'm a fan of Jayces' beautiful feet and there's some great views of them here including a great close up. You must own this!
"Jayce ain't curious no more"
delete

Jayce has yet again a hit on her hands. This video has a wam virgin feel to it as she plays curious about it. Nicely portrayed with amazing green colored batter slime in a sexy red bra and panties. A must see for panty filling lovers with a special ending.
"Hot panties and Pies to shake your soul!"
delete Jayce pulls off another sensual sexy video for pie lovers! There she is in a really sexy bra and Nylon vintage panties that some call "granny panties" that she wears so well. She begins to play and experiment with the chocolate cream pies which she has all around her. Siting in them, smashing them into her rear and then, dumping the pies down inside these silky Nylon panties, which is a mega turn on if you have ever had a girl wearing that type of lingerie sit on your face. Then imagine those panties filled with chocolate pie siting on your face. She acts like a virgin to this whole thing as she experiments with putting her pretty face into a pie and she loves that feeling of the cool soft and silky feeling of the cream on her face. This is one hot video that should have you gone way before the cake batter, but if not then there's that in store for you with her trademark head dunking and then she is so turned on that she needs to pleasure herself to a finally climax that will shake your soul!