| | |
| --- | --- |
| Nudist Jilly Tied and Covered in Mess by Us Gals! | |
"Jayce calls in Ariel to help her get nudist Jilly"
| | |
| --- | --- |
| File count: | 1 |
| Total size: | 420.83 MB |
| Total runtime: | 13 mins, 31 secs |
| Date added: | 2/10/17 |
| Reviews: | 1 |
| Views: | 12233 |
| Scene ID: | 12581 |

$10.99



It seems success has gone to Jilly's head...

With her XXX WAM site now in full flow, and the praise flowing in from all over the UMD, she's becoming a bit too comfortable with her own body for Jayce's liking.

You see Jilly has decided to give up clothes for good. With just a pair of gloves and stockings to keep her warm, she walks around the house completely in the buff 24/7, and Jayce, being her sister and all, isn't at all happy about it.

It's bad enough that Jilly won't even cover up when guests come over, but now she's even been shopping in public in her birthday suit!

Finally Jayce snaps, and with the help of Ariel, decides that her sister needs to "cover up."

I think we all know what that means...

Jilly's about to get the "clothing" of a lifetime...! Jilly keeps grossing out real life sister jayce with her nudist ways so after some hilarious run ins with Jilly's new nudist ways, Jayce and Ariel finally take matters into their own hands by grabbing her up, tieing her nude to a chair and dressing her with mess! Pies for the first layer (a barrage of them to the crotch to cover her up so Jayce can get to work too!) Shaving foam for the 2nd layer and she becomes unrecognizable! For the 3rd 4th and 5th layers we have regular batter, Jayces mystery substance, and then some heavy, heavy mixture that coats her so thick! In a glorious orange sherbert color. the two girls dont think she has had enough so they scrape up all the mess on the floor over and over and pour more mess onto Jilly which becomes a beautiful swirl of thick green, blue, white and orange mess that completely coats her even more! This scene is off the cuff, hilarious and even sexy with little Jilly running around nude but not for long! She gets it! After they are finished Jayce makes sure Jilly is done going out in public nude and walking around the house nude. She promises. The girls are happy with their work ;)

Report
Reviews:
"I won't say Jilly had it coming but I sure am glad she got it"
delete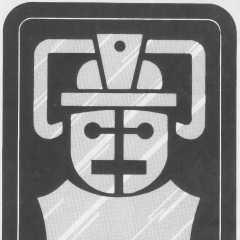 Personally if I had a naked Jilly walking around my house I'd have no complaints.

That said I have no complaints about this film, the girls have always been some of the best in the bizz at the 'epic mess' film. And this is a good one funny and sexy in equal measure I heartily recommend it.

I won't say Jilly had it coming but I sure am glad she got it.

Report
.